The 82nd Originals Collection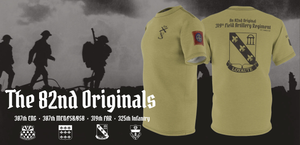 Only a few units from the original 82nd Division (1917) remain. This collection celebrates their longevity and heritage with custom cut and sewn shirts. These 100% USA MADE shirts feature period colors and original design, including a WWI era 82nd Division patch on the sleeve.
Sorry, there are no products matching your search.